TOLM Group is the next generation of Crow Group. TOLM is here to make your goals a reality. Our expert team leads the way in safety, cost control, scheduling and quality. We're growing bigger and stronger, all to better accommodate you!
General Construction
As general contractor TOLM takes pride in completing projects that exceed expectations. We take projects from 100% design and competitively bid to provide all of the materials, skilled labor, equipment, and required services to complete construction.
Design-Build
Our in-house Associate Design-Build Professionals ™ and construction execution team are ready to collaborate with you, the owner, to deliver seamless project. Design-Build allows for a single contractor, and a single contract, which saves the owner time and money.
Construction Management
As construction manager, TOLM works hand in hand with you, the owner, and your design team during the preconstruction phase to provide value engineering and constructability reviews and to provide you with a guaranteed maximum price before executing the construction of your project.
Engineering
TOLM has Professional Engineers on staff who stand ready to provide stand-alone design services including master planning, environmental studies, and civil design.
What services can we provide for your organization?
Click below to schedule a lunch and learn.
LUNCH AND LEARN
"The contractor provided quality work in a timely manner. The Project Manager and Site Superintendent were easy to communicate with and responsive to the user changes. The Forest Service looks forward to working with TOLM on future contracts."
"TOLM has displayed professionalism with their prompt correspondence and attention to detail. They have identified cost-saving opportunities throughout the course of the project and have been willing to go above and beyond the original project scope. Conway Corp looks forward to the opportunity of working with TOLM on future projects."
"TOLM went above and beyond to help our district meet tight deadlines. They also take great pride in having a great looking finished product. Their job foremen went above and beyond to satisfy a picky customer."
Quality
The client ultimately defines quality for TOLM. Our team will work tirelessly to make sure the finished product meets your expectations and meets the highest industry standards of quality.
Safety
We are committed to performing all work with safety at the forefront. Everyone from management down to job site personnel participate in the safety effort.
Service
Responsive is a word we use daily. When you choose to work with TOLM you will receive the highest level of customer service and communication from our team.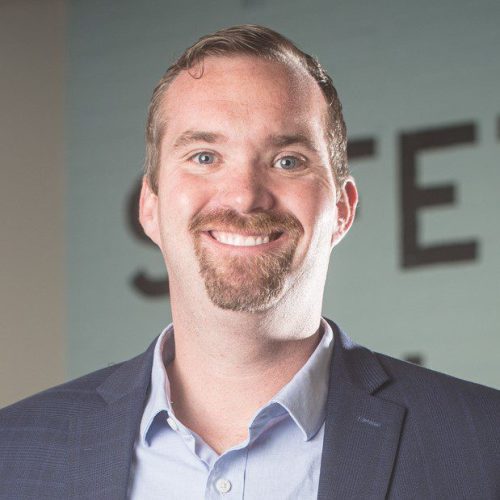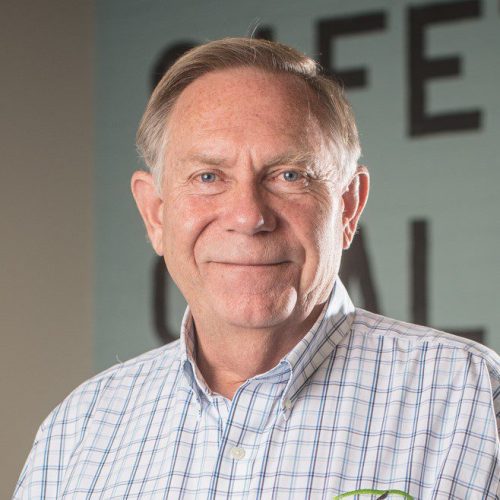 President
Brian Rohlman, P.E., DBIA
Brian has more than 13 years of experience working in construction, both in the public and private sectors. Since taking the helm at TOLM Group in 2014, Brian has worked closely with the owners to grow the company from 20 employees to 100 and has expanded the company's offerings to serve a more diverse range of clients across a broader geographical area. Brian's primary focus is our clients, and he leads by example with a sense of urgency to be responsive and client-focused every day.
Education and Certifications:
Bachelor of Science in Civil Engineering – UofA
Licensed Professional Civil Engineer
Certified Design-Build Professional
In the Community:
University of Arkansas Community College at Morrilton Advisory Committee for Industrial Mechanics and Maintenance Member
Conway County Economic Development Corporation Board Member
Sacred Heart Capital Campaign Steering Committee Member
Vice President
Greg Smith, P.E.
Greg is a Professional Engineer with well over 40 years of experience in industrial construction and water/waste water management. He expertly leads our project management team in development and scheduling. Greg's rich background is an invaluable secret weapon to TOLM Group.
Education and Certifications:
Bachelor of Science in Civil Engineering – UofA
Professional Engineer
OSHA 30, PowerSafe, PEC SafeLand, SafeLandUSA, TAPPISAFE, eRailSafe, Confined Space Entry Certified
Senior Project Manager - Industrial
Bob Gordon
Bob holds nearly 40 years of expertise in the industrial sector with emphasis in nuclear energy. He displays extensive knowledge on various industrial sites making him an asset both internally and to our clientele. Bob provides valuable oversight to project managers in addition to pursuing leads and procuring new projects.
Education and Certifications:
Bachelor of Science in Mechanical Engineering from the University of Oklahoma
MBA from University of Arkansas – Little Rock
Qualified Maintenance Supervisor
American Society of Mechanical Engineers
In the Community:
American Society of Mechanical Engineers
Arkansas Section – Treasurer (94′ – 95′)
Arkansas Section – Secretary (93′ – 94′)
MORRILTON, ARKANSAS, TOLM Group, a full-service construction and engineering firm headquartered in Central Arkansas, is proud to announce the promotions of Josh Beck to Senior Estimator and David Watkins to Design-Build Manager.Josh joined TOLM seven years ago after...
read more